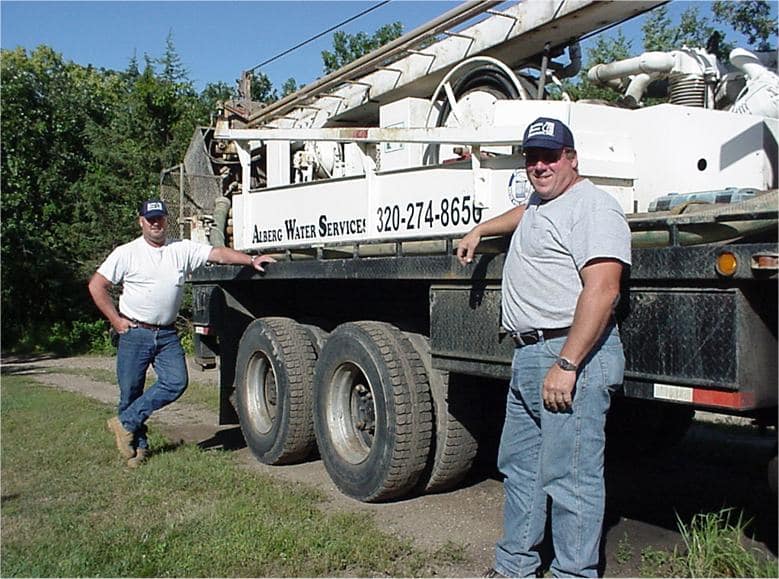 Brothers Steve and Greg Alberg share combined experience of nearly 80 years in the well and pump service business. We attribute our longevity to our extensive exposure to nearly everything relating to the water industry. Recognizing our talent and expertise, customers go straight to Alberg Water Services for their pump and water well needs.
Our career paths started as apprentice pump installers and service technicians alongside our father for a large Minneapolis turbine pump distributor and well service organization. Many remember the name Layne Minnesota. We traveled large portions of the upper Midwest, and west across the Dakotas and Montana. Our primary clients were public water supply systems. Along the way, we built significant competence in well drilling services, water treatment systems operation, and pump engineering.
Starting in 1994, a partnership was formed with our father everyone knew as "Chuck." In the creation of Alberg Water Services, we visualized the operation remaining focused on public water supply. Soon after, we expanded our services to private domestic water systems. Sadly, we lost dad to cancer in 2003. Today, we serve with the same values and professionalism instilled in us by dad.